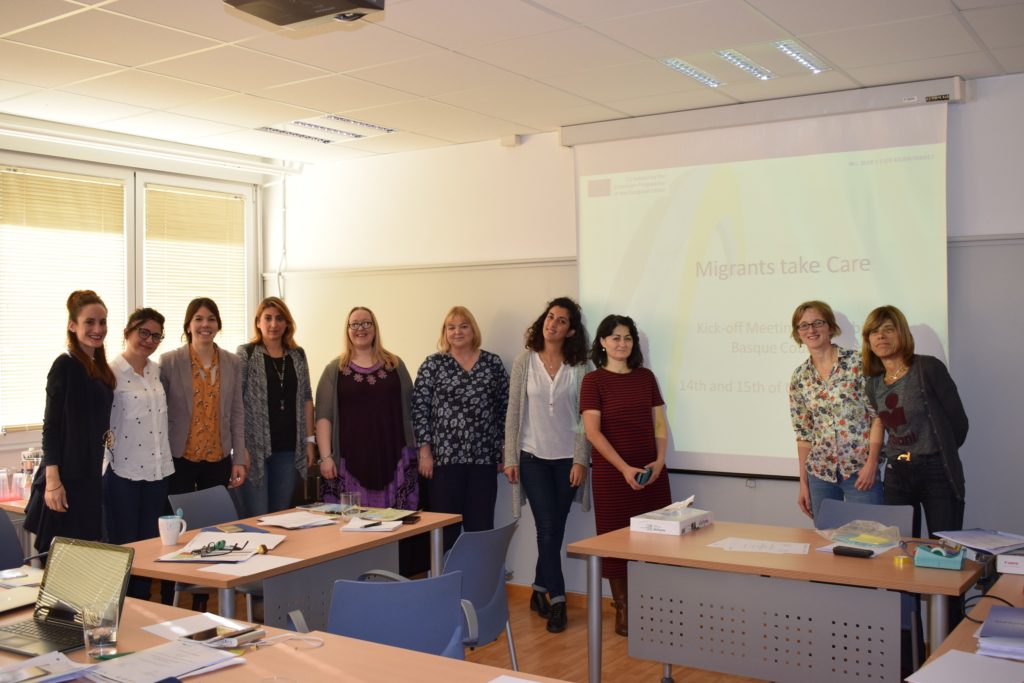 In this first meeting of the project participants at ZubiGune Foundation, we got to know each other, exchanged on different project aspects, agreed on the project milestones and the Dissemination, Quality and Risk Management plan of the project. We discussed different project Outputs to achieve a better and common understand of each one.
The following conclusions had been drawn from our crosscutting discussions:
Health Care System: In every country the Care System has a similar structure: Care provided through government; Care provided from private entities, care provided from Charity organizations, including organizations from the Church. Migrants are employed in all of the three areas, but generally less in the Caregiving Institutions of Government, because this sector requires more certifications.
Regulation of Caregiving is different in the participating countries, certifications are not always required.
When migrants work as caregivers without job contract, they are often exploited. But also the care-receiving person can suffer from this situation, e.g. suddenly the care giver doesn't appear anymore.
Migrants working in the Care sector very often have children. For economic reason, they are forced to care for someone else instead of caring for their children at home.